West Fargo, ND, U.S.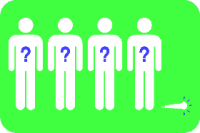 fan since April 17, 2011
fan of 54 bands
About
I Enjoy all types of music.. AVA the most :)I am apart of the USP Street Team and I love being apart of this and being able to listen to what low known bands have for talent. I hope to make this site a great place for every band and to help them get some more audience! We will will have challenges on the site that we will run randomly! PLEASE BLOG, THIS KEEPS YOU ON THE FRONT PAGE! Thanks to all of you for helping us out!