Punk Rock - Punk Pop - Alternative
Official Website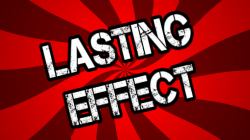 Band Members
Brandon Leavell - vocals/guitar
Bret Beaty - drums
Robert Cavazos - guitar
Royse City, TX, U.S.
Lasting Effect is a pop punk / rock band from Rockwall, Texas that originated in the fall of 2010. Starting out, Lasting Effect played cover songs from popular bands and soon began writing their own original music. Within weeks, they began playing shows at high schools and won various Battle of the Bands competitions in cities such as Rowlett, Rockwall, Royse City, and more. Shortly after, the band progressed into the Dallas scene where they started playing at well-known venues such as Poor David's Pub, The Curtain Club, The Door, and the Prophet Bar. Lasting Effect has also performed at significant events and festivals such as Real Texas Festival, Wildflower Festival, Irving Texas Marathon, Neiman Marcus Christmas Event, and many more. Their goal with music is to connect with fans and create a memorable emotional experience for each listener.

Lasting Effect released their first album, "Drift Away" in January 2016 which features fun upbeat music along with a couple acoustic tracks. In addition, during a nationwide college radio campaign in 2016, Drift Away ranked in the top 20 on the CMJ charts multiple times on college radio stations such as WFHU, SCAD, WVIA, WRST, WBNY, & 91.3fm.