Punk Pop - Ska - Punk
Official Website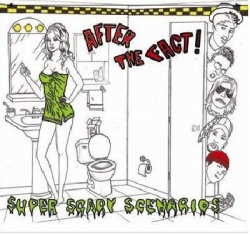 Band Members
Casey Gartland - Lead Vocals
Tim Tim - Guitar/Vocals
Big E - Bass/Vocals
Dougie Fresh - Drums/Vocals
Paul Kalugdan - Trumpet/Guitar/Vocals

ft myers /cape coral, FL, U.S.
after the fact is a 5 piece punk ska band outta of SWFL.
they formed in o8' and have been tearing it up ever since.
their first EP "super scary scenarios" was released in January 2011.to much local and regional success,no these boys are looking to take their music even father.