Rock - Punk - Metal
Official Website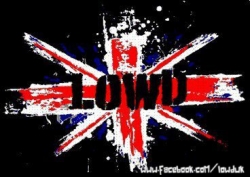 Band Members
Aaron - Guitar & Vox ,
Matt - Keys & Vox ,
Ryan - Bass ,
Daniel - Lead Guitar ,
Tom - Drums
Kent, United Kingdom
LOWD started out in early 2010 after the break up of Hollowpoint.

We've had a few changes to our line up over the years but our angry music stays the same. We released an E.P back in 2010 , and released an album begining of 2012 ( Avaliable here : www.lowduk.bigcartel.com ) .

We've played loads of gigs in Kent & London with the likes of Tyrannosaurus Alan , Random Hand , Anti-Vigilante , Criminal Brainstorm , Menace & Loads more! & now we're looking at taking our music across the UK . If you want to Book us email us at : Bookings@lowd-uk.co.uk .