Punk Pop
Official Website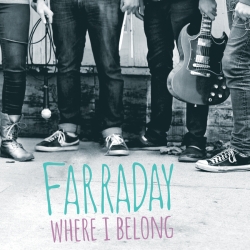 Band Members
Aubyn Beth
Chris Magiet
Will Scott
Glenn Eck
Danny Casady
Nic Kaiser
Chicago, IL
Farraday has embarked on an amazing journey this fall, as 6 individuals, some old friends and others new acquaintances have come together to form a band of true music lovers and performers driven to write and record music we believe in.

Listen to the band's full-length album, "Where I Belong" at wearefarraday.com and on your favorite streaming app and online stores.

Head to heyfarraday.com for Winter 2014 tour dates!